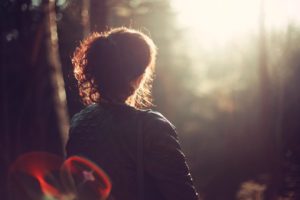 What do you do when you are a mom in the middle? When your child's diagnosis isn't obvious, when your kid seems normal to strangers at first but other kids recognize right away that they aren't the same as them. When your child's diagnosis is not something you want to draw attention to because with work and effort they will reach mainstream and grow into a "normal" adult. When you know that all your child wants is to be liked by everyone else but they aren't and you aren't sure to how to explain it to others or whether or not you need to.
What the fuck do you do?
How do you explain it? To other parents? To other kids?
My son has social pragmatic communication disorder. How do you explain that without going into this deep conversation over fine motor skills, impulse control issues, and the inability to process normal social behavior over a few beers without sounding like a maniac that someone just wants to grab their drink and walk away from?
My son is kind and gentle, he doesn't have a mean bone in his body yet he is the target of bullies on the playground because of it. Because with his diagnosis he doesn't recognize those who aren't interested in being kind and gentle. Other parents don't see why I am so protective of him because he "looks normal" or "he is having fun", but other kids know when they have stopped having fun but he hasn't stopped doing whatever it was that made them laugh. See he doesn't recognize when the other kids don't think something is funny anymore. Other kids mistake his enthusiasm for not listening when they say stop. Its hard because I see why the other kids don't understand when he doesn't stop doing something when they say stop. I also understand that my son sees that they thought it was funny once and doesn't understand or recognize why it isn't funny anymore.
It kills me as a mom to see him struggle to connect with other kids. I totally understand as an adult that other kids see that he is different. I just wish that my role was more well defined. I can't make him understand social cues yet because he is still learning basic social skills. He has a very defined line between right and wrong so traversing the gray area is extremely challenging for him. Juggling the myriad of emotions and subtle nonverbal cues is totally out of his wheelhouse. Yet it absolutely kills me as an adult not only a mom to just let him figure things out for himself.
So as a mom in the middle I sit here and hope that I can create enough situations that allow him to grow as an individual, learn social norms, expand his circle of friends just enough, and that it all comes together naturally in the end.


Interested in more? http://asleepbynine.com