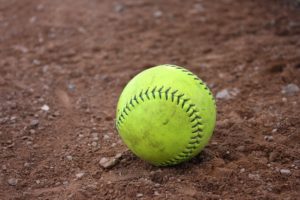 So I decided to sign my two girls up for softball this year. I played softball for years and love the game so I figured they would too. It seemed like a great idea and why not. Besides the crazy schedules and the freezing cold at the start of practice, what I didn't realize is that I would fall deeply in love with teaching them the game!! My new found passion has had me at every practice and game so far, rooting on my little sluggers as they learn, laugh, make new friends, and I quickly realized that there should be a new sports mom checklist so that you can come to the fields prepared because that first game taught me some very valuable lessons. Here are the things that I found to be the most important to have on the sidelines…..besides self control that is!
1.) Bring a chair. One of those folding chairs that you can easily stuff into a bag with a shoulder strap are perfect. Sometimes the fields have bleachers but if its cold then the bleachers are freezing, and your hiney doesn't stand a chance!
2.) Grab a blanket. There is some unforeseen weather phenomenon that occurs at ball fields. They are always 15 degrees cooler than the weather at your house and the wind is always gusting at 25mph.
3.) Something to drink for both you and your future hall of famer. A very rugged water bottle for the dugout is a must and you can sip on whatever you fancy ::wink::
4.) Snacks. Something lightweight and easy because nothing makes losing a little bit easier to take than fruit snacks or gummy bears!
5.) Your own softball glove if you want to warm up with your player before the game and pretend that you are reliving your youth….that got weird didn't it…sorry…moving on.
Most of all bring yourself. I know its freezing but only in the beginning. I know you have a thousand and one things that need to get done and that 2 hours of being home alone to do it sounds wonderful BUT your little one would love to know you are there. Cheering them on and just being present. It seems like it isn't a big deal but trust me it is to them. This is all new to them and their confidence and if you don't want to see them play then what does that say to them? You don't have to be the mom yelling from the sidelines, then again I didn't think I would be either. Just being there is enough and it means more to your little one than you know.


Want to hang out with other fun moms? http://www.lularoejenniferwilliams.com